When can I finally escape the shackles of the daily grind that drains my soul? 🤣🤣🤣 A little dramatic, maybe. But when you yearn for retirement, aren't you essentially wanting to do more of what you love and less of what you hate? In this week's What I've Been Reading, is a post that celebrates crafting a portfolio that resonates with the carefree spirit of Jimmy Buffett's Margaritaville, rather than the traditional mindset of Warren Buffett from Omaha.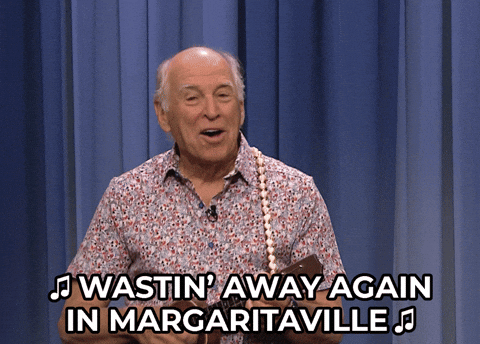 I often get asked about my thoughts on real estate investing. Many people have read Rich Dad Poor Dad or have friends who rave about the "passive" income from owning real estate. Let me start by saying that I have nothing against real estate investing. In fact, it can be a great way for building wealth! However, it's important to understand that real estate investing is far from passive. It requires hard work and dedication. I came across this article that provides a comprehensive analysis of the benefits and drawbacks of investing in different asset classes. It's not just about the returns; it's also about the time and effort you need to invest to achieve those returns. I highly recommend giving it a read. Remember, investing is a journey, and understanding the nuances of each asset class is key to making informed decisions.
Ramit Sethi shares the 1 Question. If you are starting your financial planning journey, his book I Will Teach You to Be Rich is a good place to start.
Always looking for ideas to add to my life. From this list, the ones that resonated with me are "Buy some happiness" and "Take action." What's on this list that resonates with you?
With school starting this week for many kids, this is a good reminder.
In the Media
Fortunate to be quoted in the Wall Street Journal twice in the last 2 months. ☺️
Congress Ended a Tax Break. How That May Help Higher Earners.
Good Reads
Currently reading: Dear Edward
I'm looking for recommendations for my next book. Thanks!
Disclosures: BW Financial LLC dba BW Financial Planning is an Investment Adviser registered with the State of Colorado.All views, expressions, and opinions included in this communication are subject to change. This communication is not intended as an offer or solicitation to buy, hold or sell any financial instrument or investment advisory services. Any information provided has been obtained from sources considered reliable, but we do not guarantee the accuracy or the completeness of any description of securities, markets or developments mentioned. We may, from time to time, have a position in the securities mentioned and may execute transactions that may not be consistent with this communication's conclusions. This communication is for informational purposes only and should not be construed as legal, accounting and/or tax advice. Should you have any questions and/or issues in these areas, please consult your legal, tax and/or accounting adviser.